Ingens is an easy to use web site that gives you access to Alaska's public information in seconds.

Virtually any business can take advantage of Ingens. The uses are limited only by your imagination. Here are some examples of how Ingens can be used:

We are pleased to announce that we have acquired Motznik Information Systems. The merger between Alaska's two prominent data service businesses will provide our clients with the experience and convenience of a 'one-stop shop' for all of their public records, background screening, and mailing list needs. Call us for more information or to request a demo of our online systems.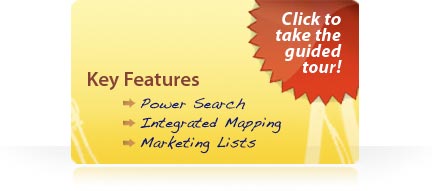 Locate Properties, owners, and addresses of properties throughout the state
Integrated Maps
Identify home owners and potential clients

Search for older homes requiring your services
Utilize our integrated maps to locate job sites
Generate mailing addresses for project notification

Research court cases, bankruptcies, and DMV records
Identify multiple residents of single address
Finding people and addresses
Researching state registered assets

Generate name and address lists of potential clients, and export to excel
Search by business license, occupational license, zip code, or use our integrated mapping to mouse over an area

Verify legal owners and applications for credit
Generate lists of potential clients

Generate lists of prior visitors to Alaska who have purchased hunting and/or fishing licenses
Identify potential customer's name and home address

Background checks for new hires
Verify addresses

Ingens uses the latest technology to help your business grow and save money.

Data loaded and available within 2 days of receipt
Availability of 99.9999
No Monthly Usage Fee
Newest Technology
Redundant Servers
Continually enhancing system with no additional charge